Welcome to AIChE, Louisiana Tech Students Chapter
| | | | |
| --- | --- | --- | --- |
| What's New with LaTech AIChE? | | | |
Written by Administrator
Wednesday, 08 July 2009 00:00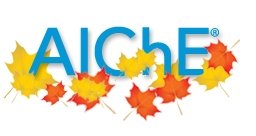 Welcome Back: Stay tuned to our website and the AIChE Update for all of our upcoming events as we kick off the Winter quarter

LaTech AIChE on Facebook: Be sure to join our Facebook group "LAtech AIChE" as another way of keeping up to date with AIChE.

Paid membership has several perks, including access to test files. You can pay your yearly dues of $20 at office hours or at any AIChE-sponsored event. For more info about levels of membership, click on the money icon.

Are you an undergraduate student? Did you know that you can become a national member of AIChE for free? Click the "AIChE ScaleUp" logo to get more information about this great opportunity. Have you joined an AIChE mailing list yet? You can now join a list or manage your subscription through the AIChE website. Click the envelope for more information. Also check out the AIChE Update Archive.
Last Updated on Monday, 16 November 2009 21:12