Fall 2013 Union Board Application
Click the link below to download the application…
Fall 2013 Union Board Application
Applications must be submitted by Tuesday, September 24, no later than 5pm. (applications submitted after 5pm will not be considered for membership.) Applicants will be given an interview based on applications; therefore, it is imperative that applications are filled out completely, correctly, and professionally. A list will be posted of those receiving interviews on the Union Board office doors (Office 214 and 221 of Tolliver Hall) by 10am on Wednesday, September 25.  If you are given an interview you MUST come to the office by Monday, September 30 at 5pm and sign up for an interview time. The interview date is Wednesday, October 2.  This is the ONLY day for interviews. Finally, it is not required, but it would be helpful to the Board while reviewing your application if you attach a recent picture of yourself to your application.  This will help us in putting a face with a name. Again, this is optional, but helpful. All pictures should be emailed to latechub@gmail.com. If you have any questions, please contact me at the Union Board office at 257-4237 or come to Tolliver Hall offices 214-221.
Good Luck! -Taylor Haynie, Union Board Vice President
Read more
Jumbotron Movie: THE GREAT GATSBY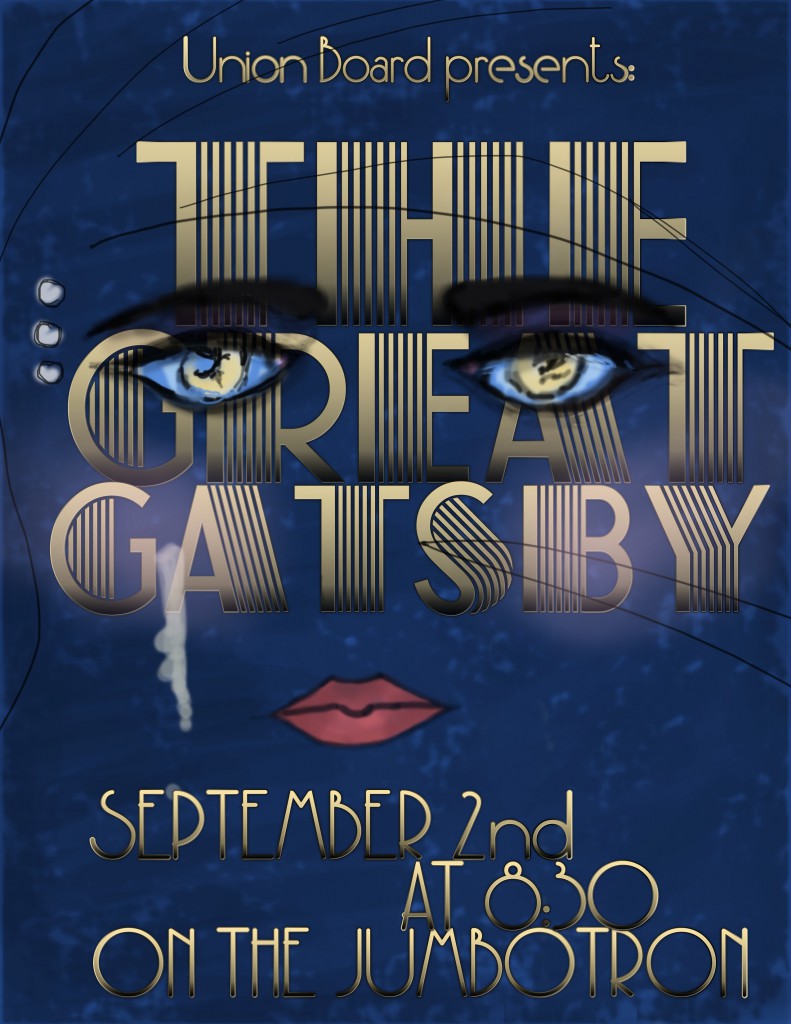 This MONDAY, SEPTEMBER 2ND AT 8:30 PM, we will be hosting our annual "Movie on the Jumbotron" event, showing THE GREAT GATSBY on Joe Aillet Stadium's very own JUMBOTRON screen! Bring your movie-watching shows (and blankets), lay out on the turf, and enjoy one of the year's biggest movies, THE GREAT GATSBY. Free food and drinks will be provided and yes, the event is ENTIRELY FREE!
Read more