Blog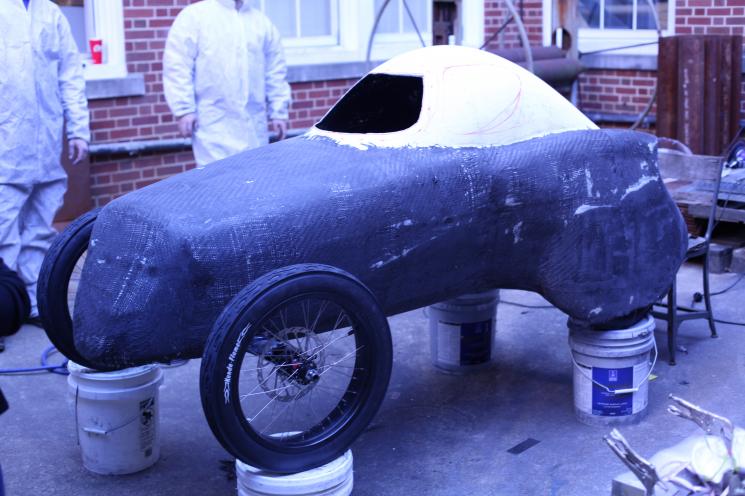 So the two halves of the Urban Concept Vehicle are now joined with Carbon Fiber. We have been sanding on the body for the past few days and we hope to have all the body work finished by early Wednesday morning.
A freshman design team is currently working with the Eco-Car Team to build a chassis dyno to test the powertrains' of all of our vehicles. They will be responsible for the instrumentation of the Dyno.
Jake Hobbs, our resident EE, is working hard on building a wiring harness for the new vehicle, as well as generating wiring diagrams for troubleshooting. He is simultaneously working on designing a Cam Sensor Sprocket for the Fuel Injection System on both vehicles.
More to come soon!!!
Written by: Kevin Peters on March 8, 2011